The horror stories about my new job don't stop. Am I fazed? Uhm, my mind gets hazy right after I hear the stories. When people tell, no, warn me about certain things that I should've done and that I should watch out for, who wouldn't? I lose some moments of clarity alright. Perhaps even lose my bones and turn into flimsy paper. And then certain things happen, as if by fate or by Divine intervention, that shakes me back to what I really am and focuses my vision toward what I originally set out for. Things suddenly don't seem to be that bad.

My moment of clarity came after watching, uhm, Flashdance. The movie is the 80s (1983 to be exact) dance musical where the likes of Centerstage and Step Up took after. Flashdance was made more popular by its Academy award winning theme song Flashdance…What a Feeling sung by Irene Cara and the chair dance sequence which resonated in several other movies, television shows, commercials, and MTVs, most recently in Jennifer Lopez's 2003 video for I'm Glad. I remember watching this movie when I was younger but the details aren't clear anymore so watching it again felt like the first time.

The story is about the ambitious Alexandra Owens who works as a welder during the day and a club dancer at night. I actually find that irony of grace and brute kinda funny. And I haven't even factored in the big curly hair Jennifer Beals (Alexandra) wears. The main conflict in the story is her struggle to fight her own insecurities and try out in the prestigious arts school where she had always wanted to study dance. The main theme is about reaching for one's dreams no matter what. This is also the motivation that drove two subplots of the story: one that centered on Jeanie, Alex's bestfriend, who wants to be an ice skater and Richie, Jeanie's boyfriend and a cook in the bar where Jeanie waits and Alex dances, who wanted to be a stage comedian and make it in LA. Ok, no spoilers here. Read here if you want to know the story.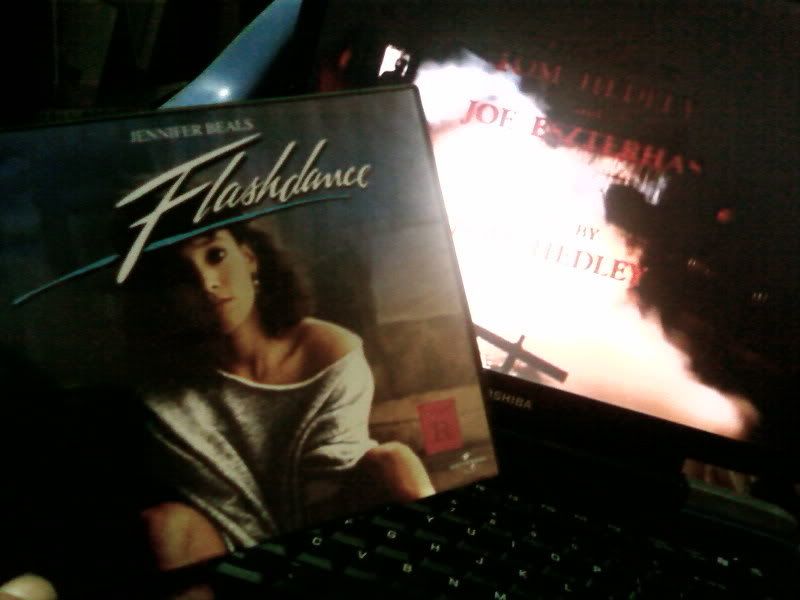 The movie told me this: it is easy to lose sight of my dreams when I allow myself to get engulfed in fogs of conflict. It is easy to get discouraged, to be scared and not try at all. It is easy to just sit in the corner and wait for lady luck to come and feed me. But I never take the easy way. So I will never stop now and be a sissy forever. I am brave and I will take the world in my fold and all the blessings it can give me.

That's a pretty profound realization from a not-so-profound movie. The simplest things indeed give the most pleasure.