My siblings and I had a field day in the salon last 31 December to treat ourselves to a relaxing foot spa. Ang sarap! Ang lamig sa paa! I was planning to get a pedicure as well but the salon was closing early because it was New Year. So when we got home, I asked my brother to do the pedicure instead. Hahahaha. My brother's straight by the way.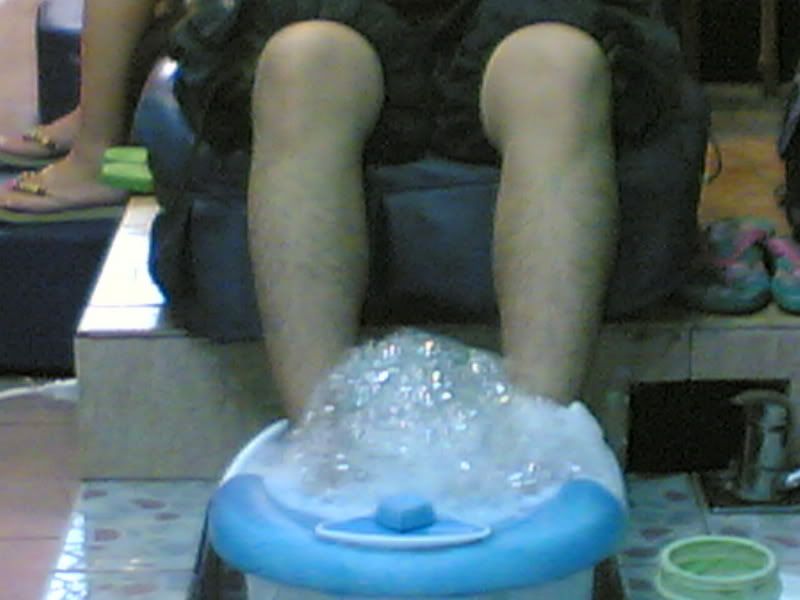 I asked my brother to take this picture while he's having his foot spa right across me.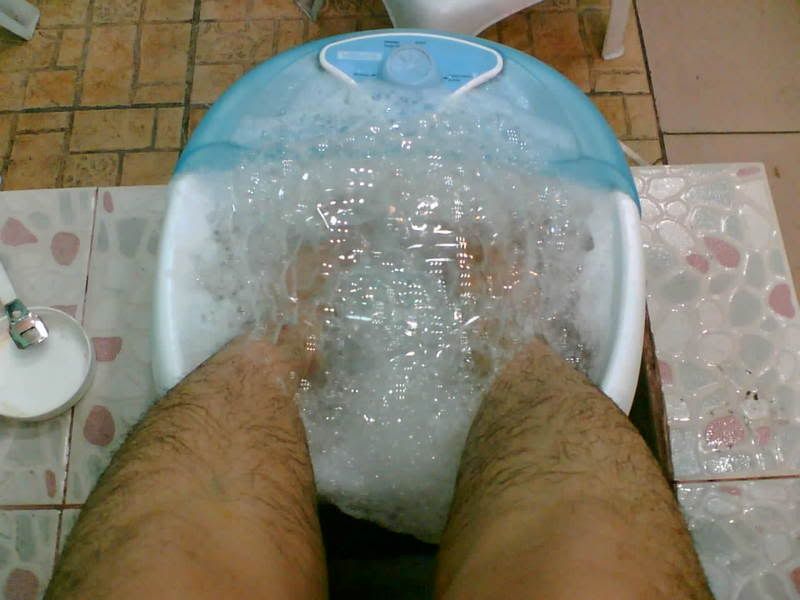 I wonder why my legs look huge from this angle.


Here's my brother doing the pedicure. Wahahahahaha