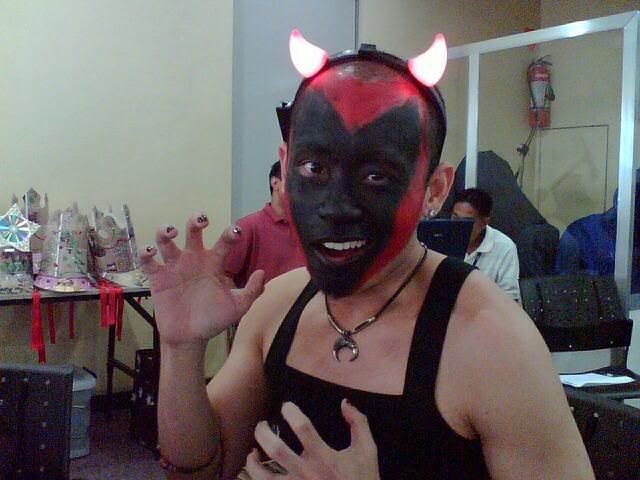 Evil wins sometimes.

Here's the winning face paint I did on myself that won me The Face award during our Employee Get-Together last Thursday. Yeah I know. It's straight out of Holloween. But that's the point. Despite the glaring looks I got from the more conservative people from the office, my evil face paint was tied with a, ahem, butterfly face paint for The Face award. Although I was one of the few who took the contest seriously, it was a total surprise to me that I was even considered for the top 5 best face paints because, man, there was not a few bunch who I felt were scandalized by my concept. There were a lot though who also liked it.

Cheers to everyone! Merry Christmas! I love you all.