Pancakes without the butter or the syrup or the jam is no fun. The joy of pancakes is in the eating. I learned that from… you know who you are. I don't know if I did it right. You weren't there when I did this.

1. Order the pancake breakfast meal with extra strawberry jelly.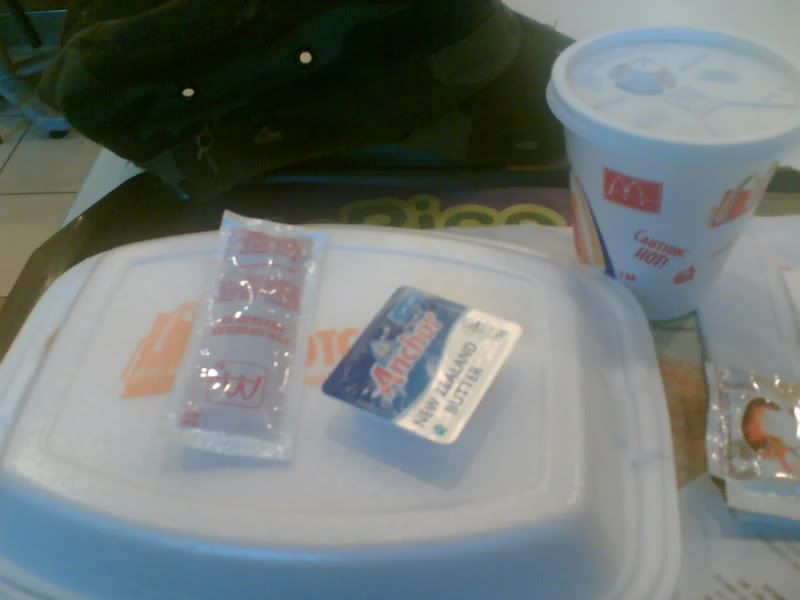 2. Spread the butter on one of the pancakes.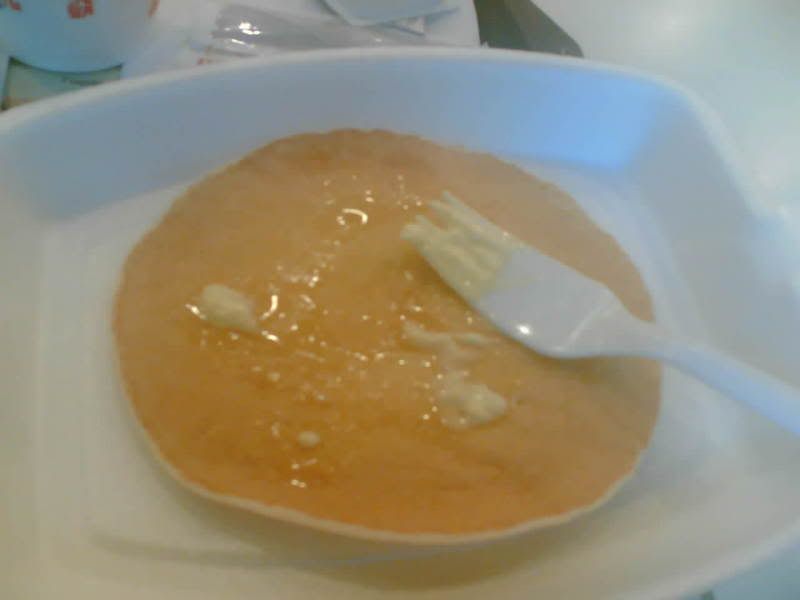 3. Spread the strawberry jam on the other pancake.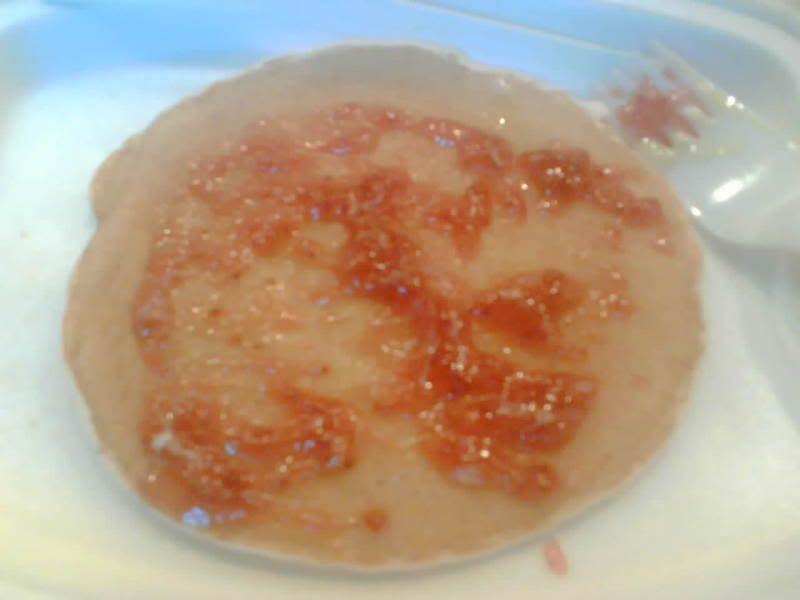 4. Make a pancake sandwich out of the two pancakes.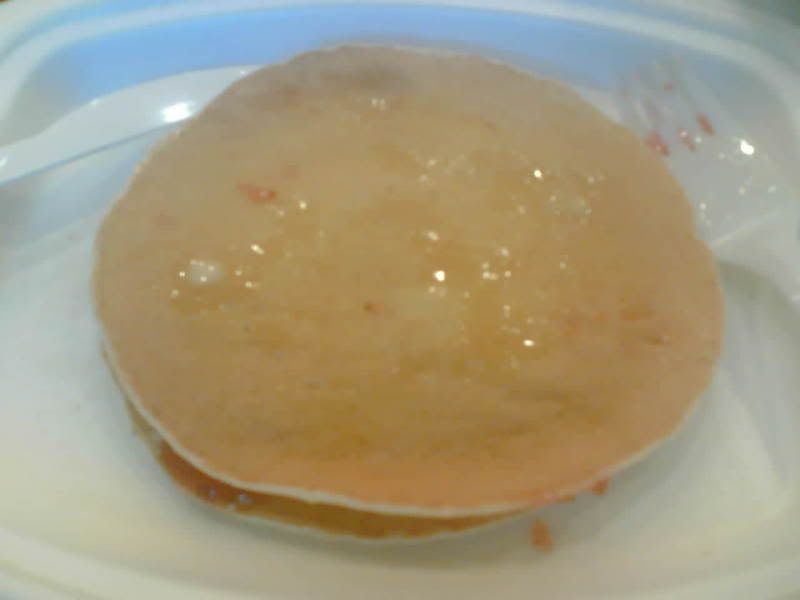 5. Slice the pancake sandwich like a pizza.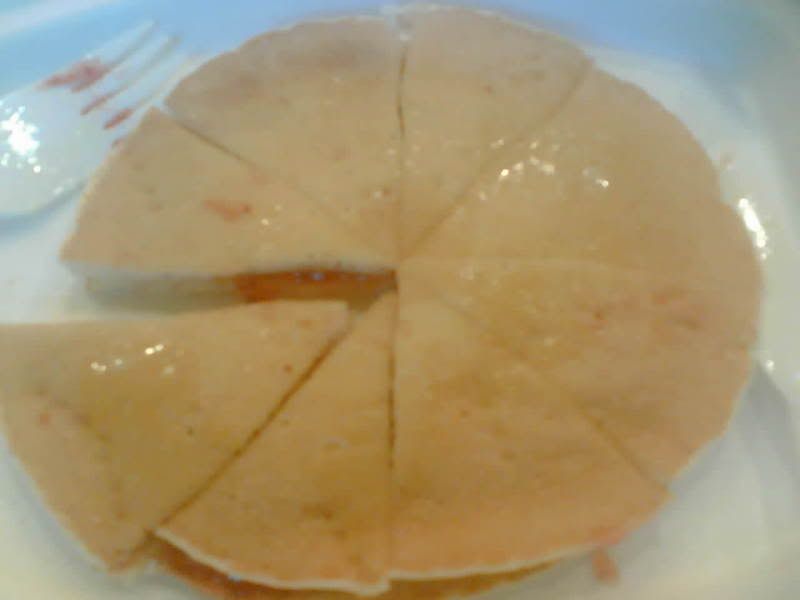 6. You can enjoy it coffee or soft drinks or both. You can also top your pancake sandwich pizza with syrup. I'm hypertensive and borderline diabetic so I chose the sugarless preparation.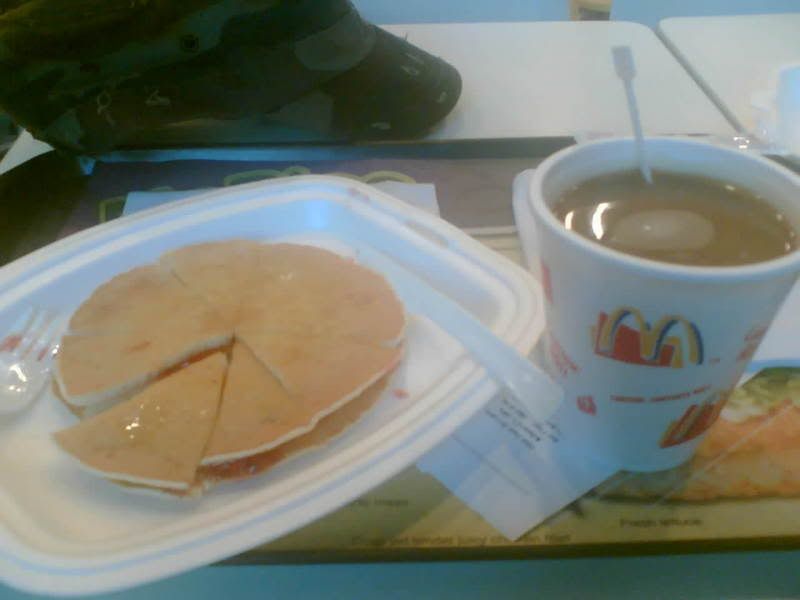 Hhhmmmmm. Do I look like I'm enjoying?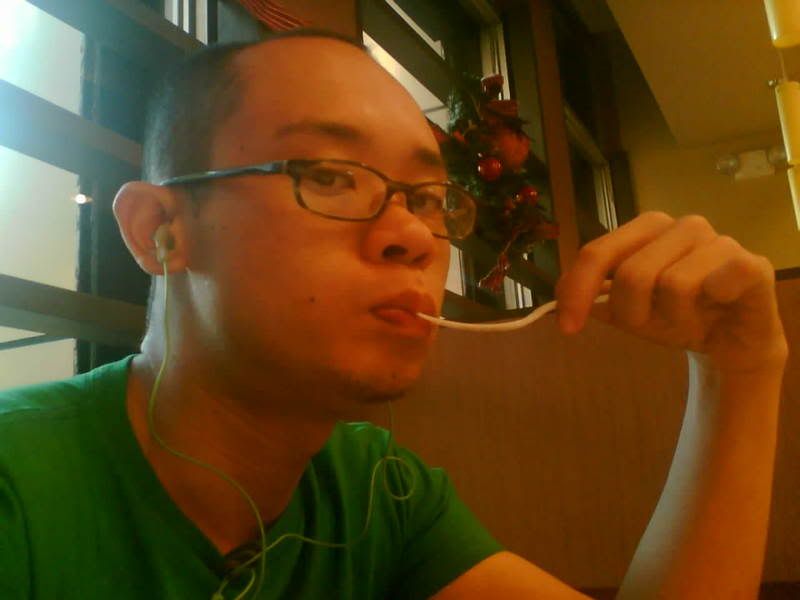 It doesn't look it. Para kasing may kulang. Hhhhhmmmmm.