Here's a (bad) preview of my cheering team's pyramid. Hey, give us a break. We had to practice indoors when I took this picture because it was raining outside. You should see us now.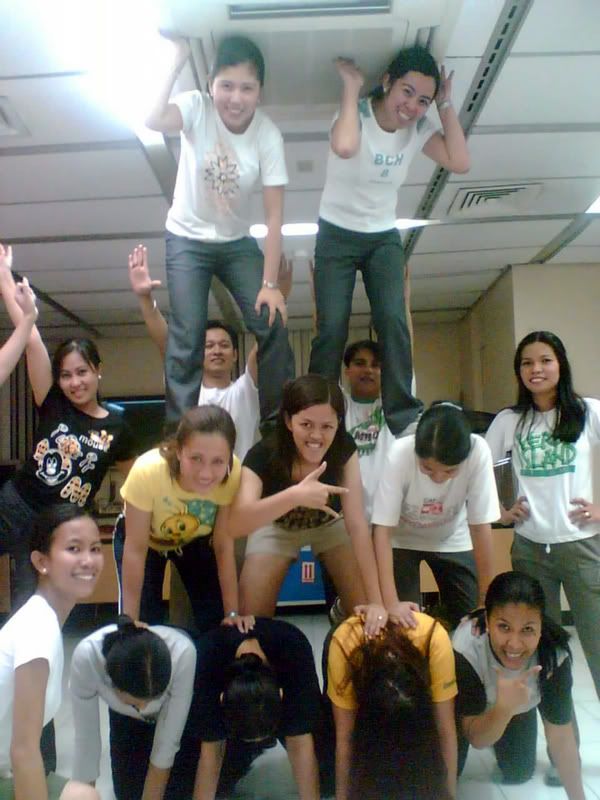 I hope to post pictures (and hopefully the video) of our performance on Saturday. Wish us luck.

We had a dress rehearsal last Monday. You can view the pics here Photo Box 4: Cheer Dance Dress Rehearsal. I'll be uploading the video as well as soon as I get the digital copy.