These photos have been brewing in my camera phone for a week. Since they just restored normal power last Saturday in my place, the photos I'm posting just now. A tad late so they're not exactly news anymore. Just the same, for posterity.

The view of Legaspi Park, what's left of it, around 2 o'clock on the day of the typhoon. Yes I was at work at the height of it.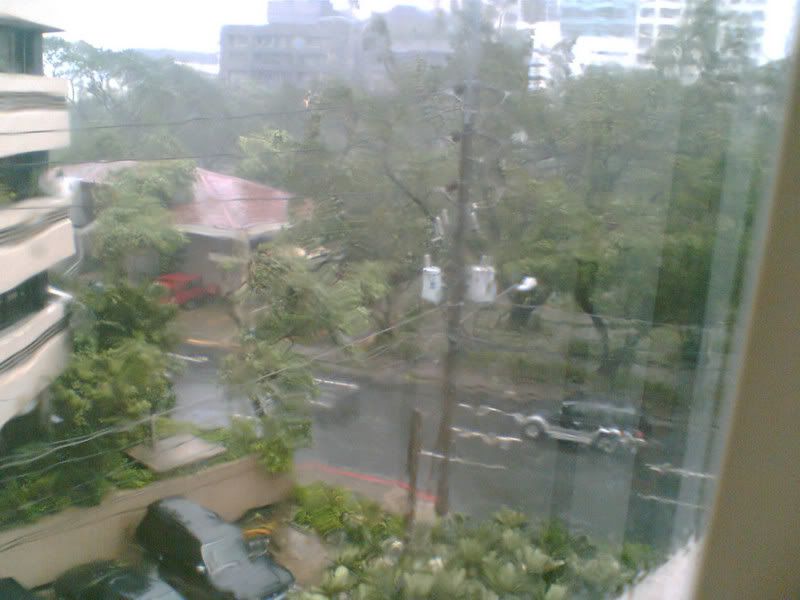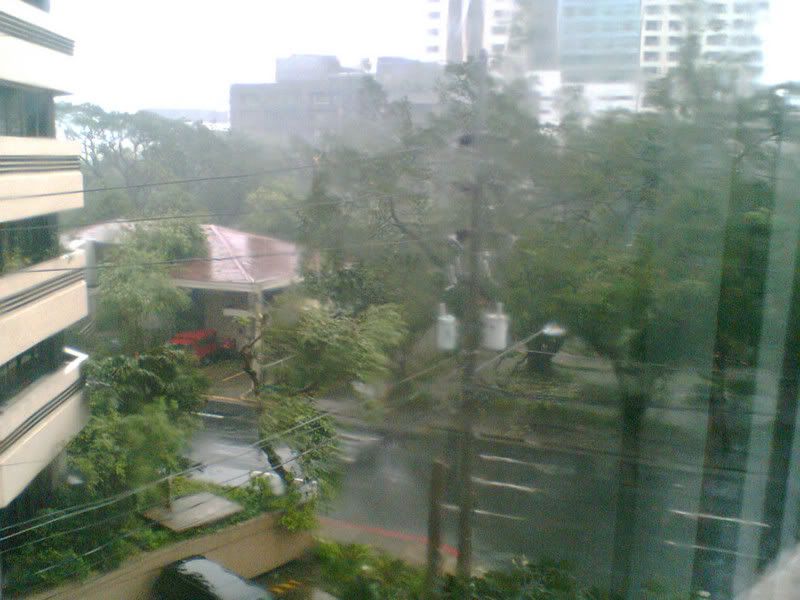 These were taken from the 5th floor of a condominium across my office where the company president celebrated her 50th birthday while all hell broke lose outside.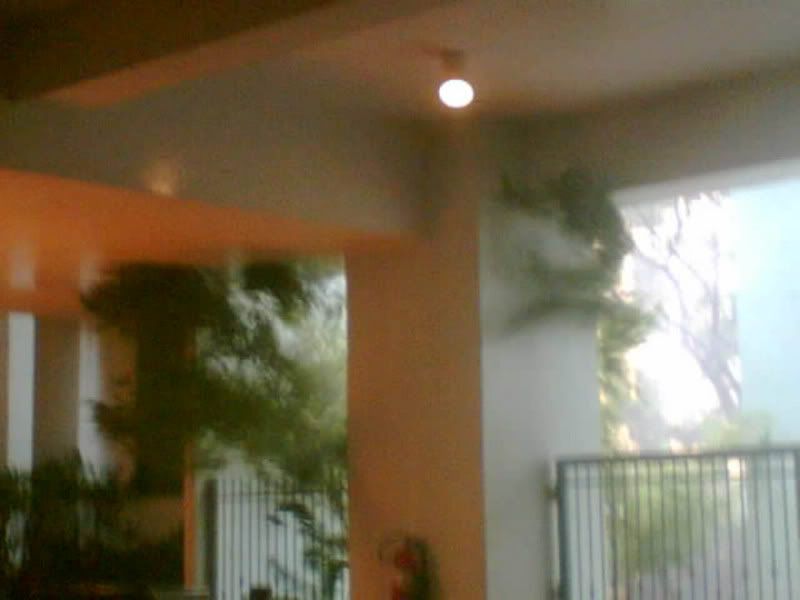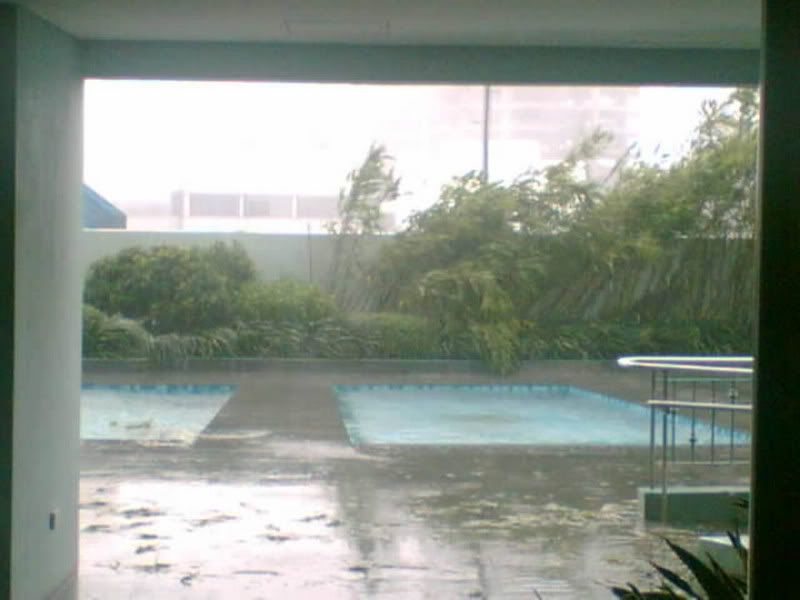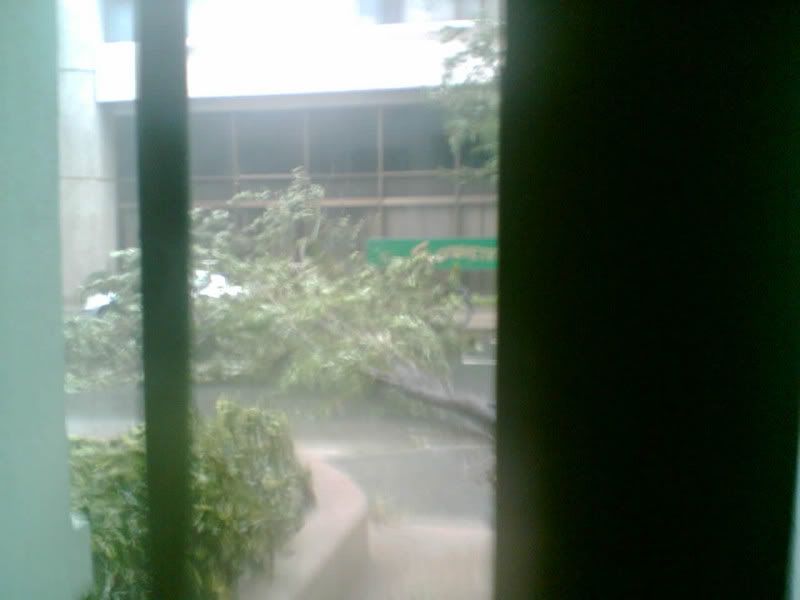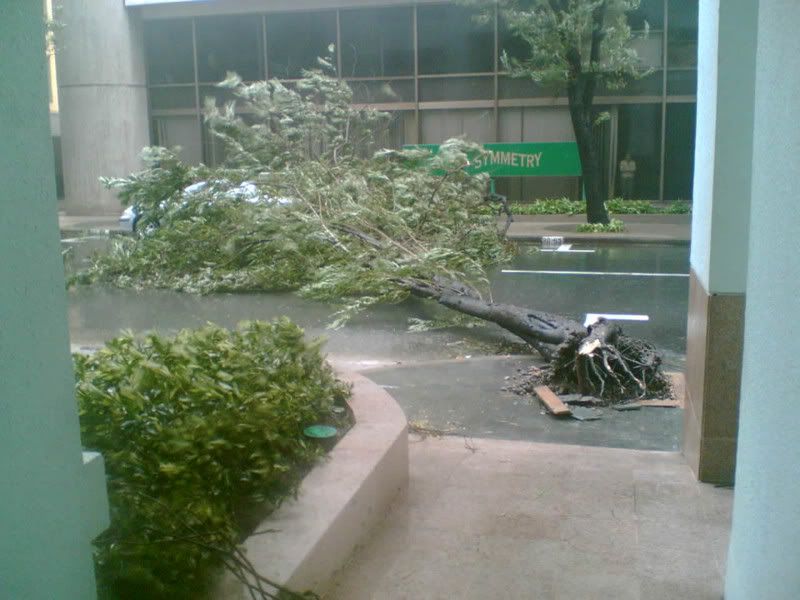 As a sign of goodwill (smell the sarcasm), the company let the employees who braved the typhoon home early. These next photos I took while walking my way toward the MRT (which was out of service during the typhoon so I ended up taking a bus.)
Legaspi Park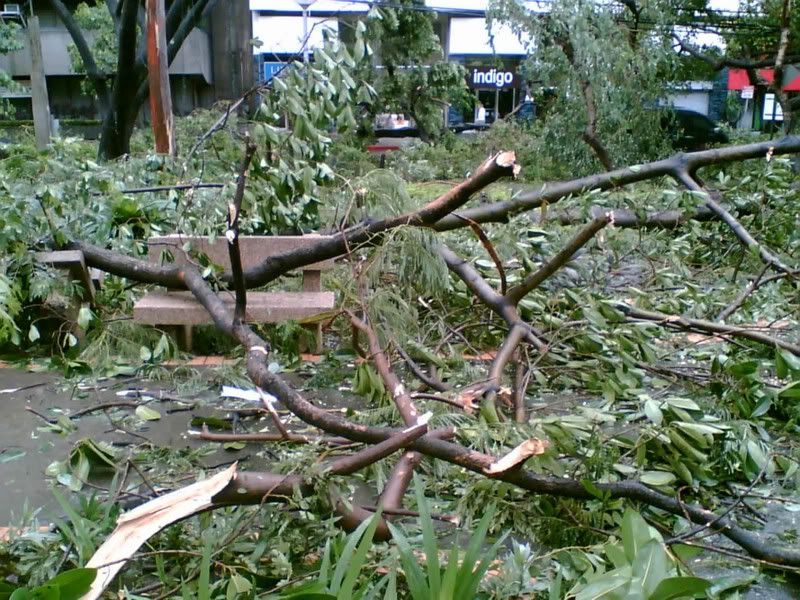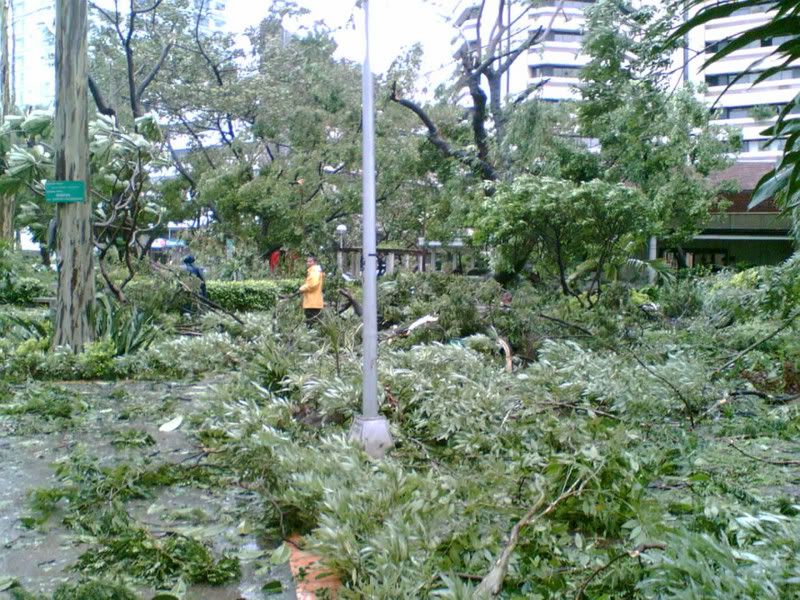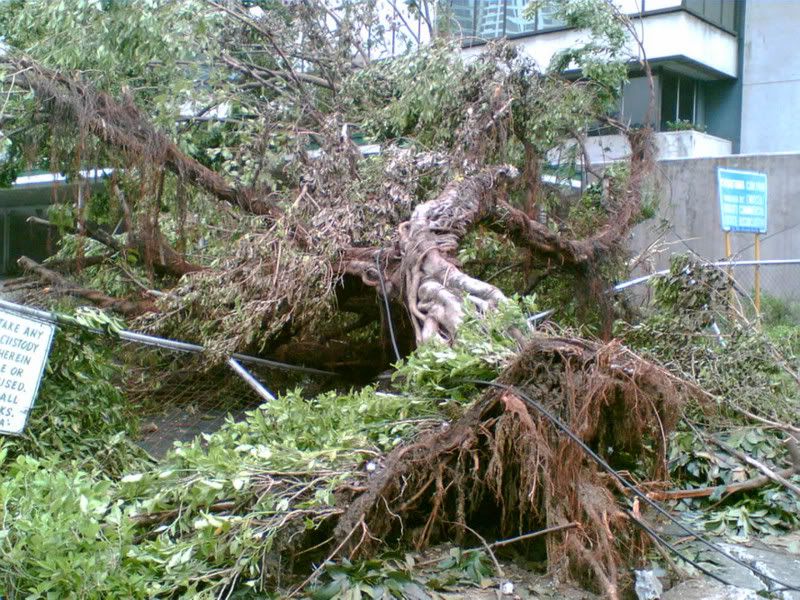 Rada Street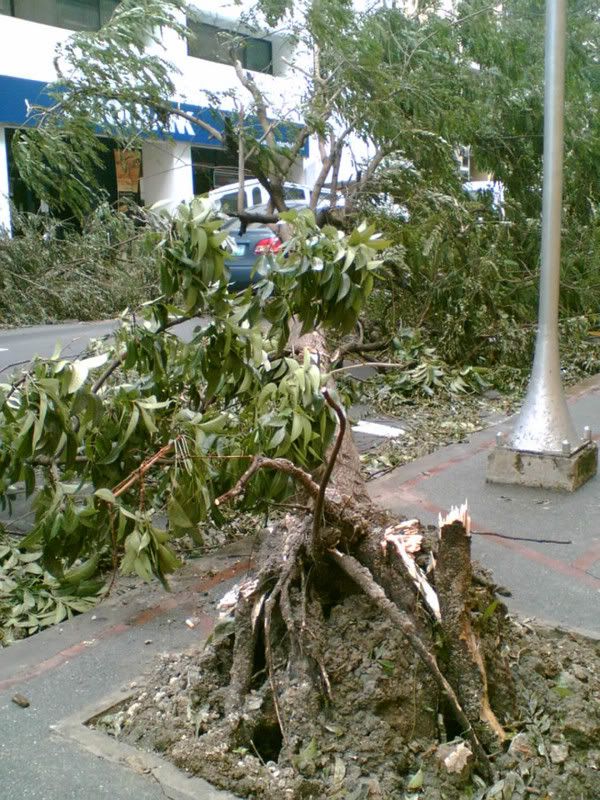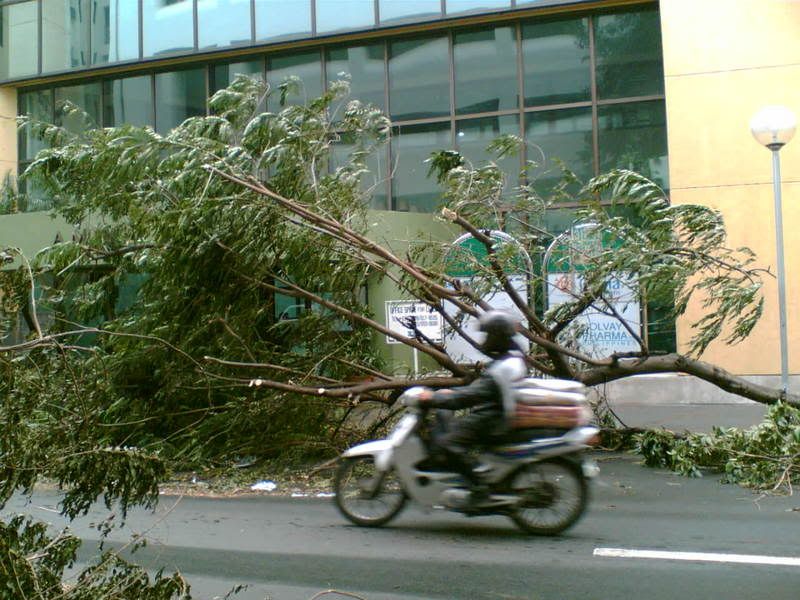 Greenbelt/Ayala