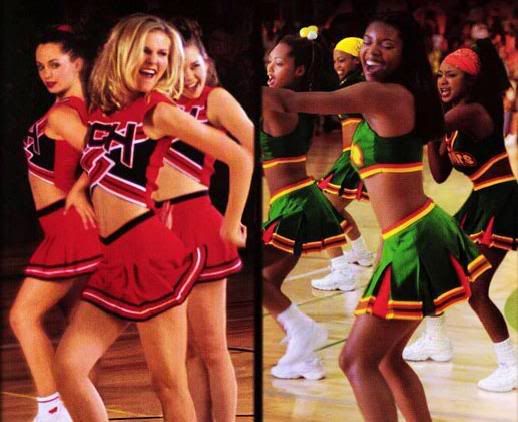 "Cheerleaders are dancers who have gone retarded."




That nugget of, uhm, wisdom comes from the movie Bring It On.


I was assigned to head the PEP Rally team and the pressure is slowly getting on to me. Gracie (I forced her to be my assistant) and I are currently putting the team together. I already have a concept, I've chosen the songs we'll be using, Gracie has been researching for stunts, and I'm starting to put everything together. When JSS, the team manager, talked to me about heading the PEP Rally, he made sure I get the seriousness of snatching the win for this one. The company has consistently won the PEP Rally competitions in the past sports fest. In fact, I was part of the team that won it the last time. So I'm putting this task to heart. I hope the team members will do the same, too.


I'll be orienting the people who have signed up for the team on Saturday. I'll be cascading to them my expectations, soliciting suggestions, and hopefully giving them a rough description of my concept. I also would announce what I call a showcase session where I'll be grouping the team members and make them do a predetermined routine. The showcase is important because it will tell me the team members' athletic capabilities, the quality of their cheering voice, their dancing abilities, and their presence on the floor. From these things I'll be able to adjust my choreography and level my expectations to what they can do. I know I'm not working with experienced cheerleaders here and I have to live with that. And I also have to consider that most of these people don't get regular physical activity. I don't want to shock their bodies by making them dance their asses off and do cartwheels and double back flips.


I'm pretty excited about this. More than anything, it's because I'll get to practice Master Sun Tzu's lessons on managing troops in the battle field.