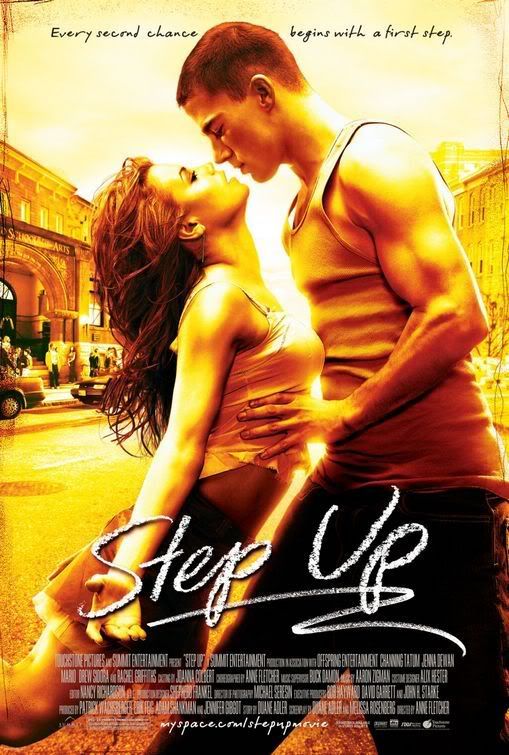 Boy, no matter what we go through
You step up I'll step up too
It don't matter what the haters say
As long as you are my boo
And no matter how hard it gets
This love will have no regrets
As long as when we steppin on the dancefloor
It's me and you


The chorus of the movie Step Up's song sums up its theme best. The movie is a love story musical that tells you that whether it's a girl (or a boy) or your dreams that you're chasing, go for it. Step up and grab it. And stick with it.


Channing Tatum is adorable as Tyler, the bad ass high school white boy that toughs it up with the boys of the ghetto. His lean crew of three hangs out, goes to school, and steals cars in their free time. Their pastime earns them bucks and sure tickets to the hottest dance parties in the ghetto organized by the main man of slaughtered car parts dealer.


Tyler crosses path with Norma while he does community service in the arts school that his crew ransacked where he (fortunately) was the only one who got caught. Norma plays a beat that made Tyler dance. Things got cozier between the two when Norma, seeing how agile Tyler is on the dance floor, asks him to be her dance rehearsal partner for the school's showcase.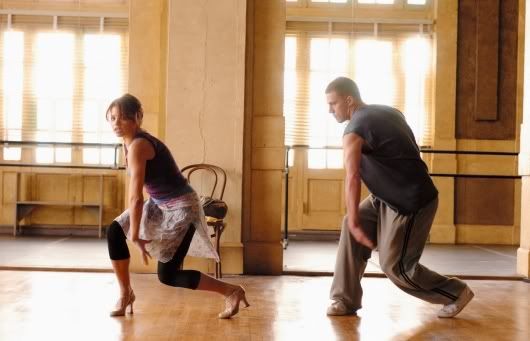 The movie's theme, story, and overall concept reminds me of Save the Last Dance that starred Julia Stiles which I just watched on my iPod a few days ago. Step Up is a straightforward formula musical love story movie that doesn't put up any pretense that it is not. Dance enthusiasts will definitely love it. I loved it. Movies like this people watch for the dance routines and the music more than anything else. The story you get because it's simple and common. But the dancing is what will keep the audience going.


And by the way, the movie has an equally ass-kicking soundtrack as well.


Some say that the movie is "totally a mindless eye candy." True. If not for anything else, you'll watch it because of Channing Tatum.