My grandmother celebrated her 80th birthday last 16 August 2006. But because it was a regular work day, I only got the chance to visit her last Sunday. My lola, my father's mother, was the one who took care of me until I was 5 years old. In fact, as some form of homage to her, my parents culled my name (Armel) from her full name (Carmelita). Needless to say, she is very special to me. Man, I could remember clearly how difficult I was when my father took me back. It was like taking away a chick from its mother hen. My world revolved around her. I love her dearly. And I am thankful to God that at 80, she is still at the peak of her health. I even asked her to sew the hem of my malong using her trusty old sewing machine! (Not after arguing with her that I could very well do it myself. I was afraid that she might sew her fingers because, understandably, her eyesight is failing her because of age.) She's a gem. And I'm a proud lola's pet.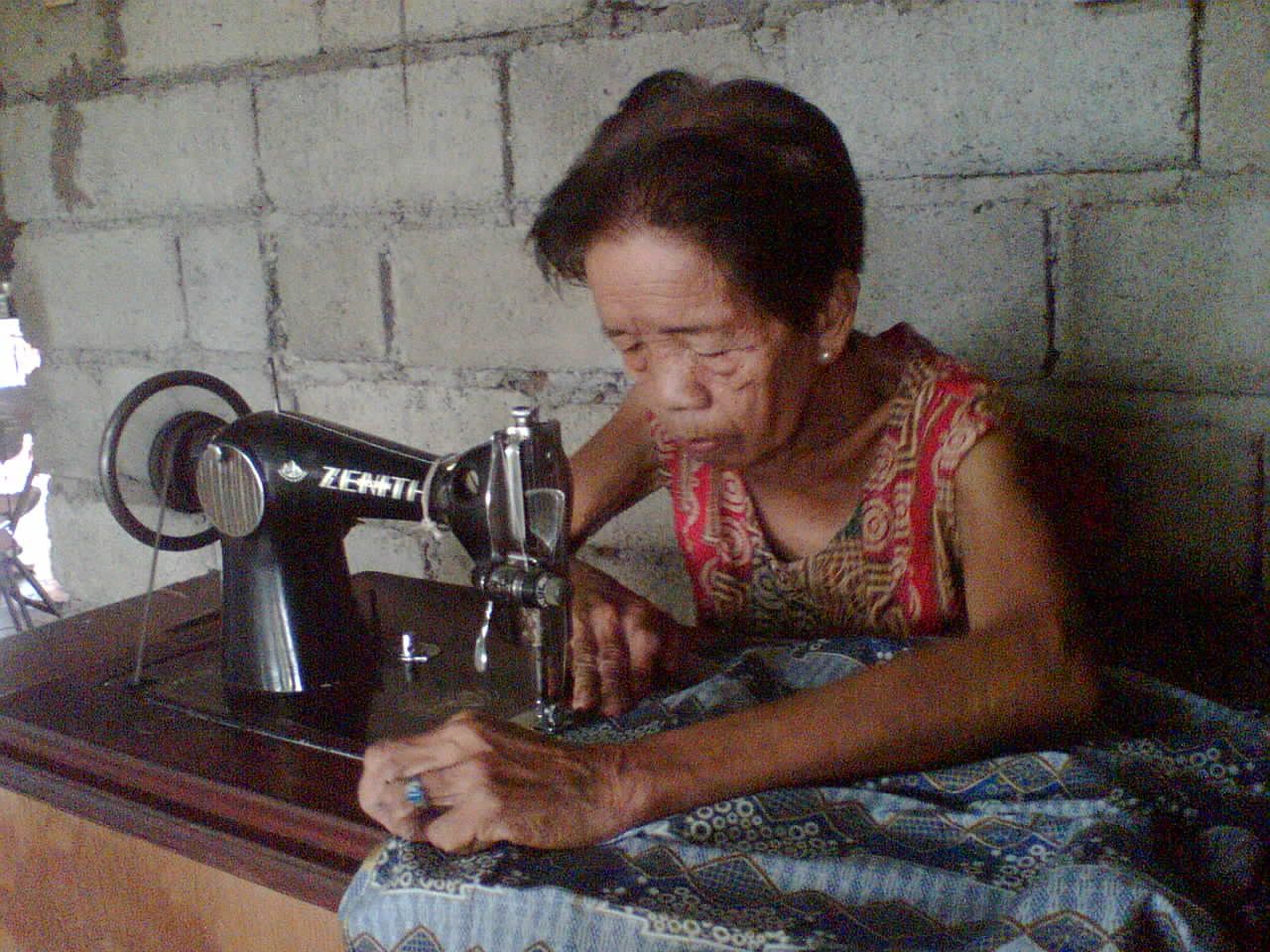 My lola rocks the sewing machine. Here she is sewing my skirt, este malong pala.
Don't be deceived by looks. I may be old, but I can sew your mouth if you don't stop teasing me about my age!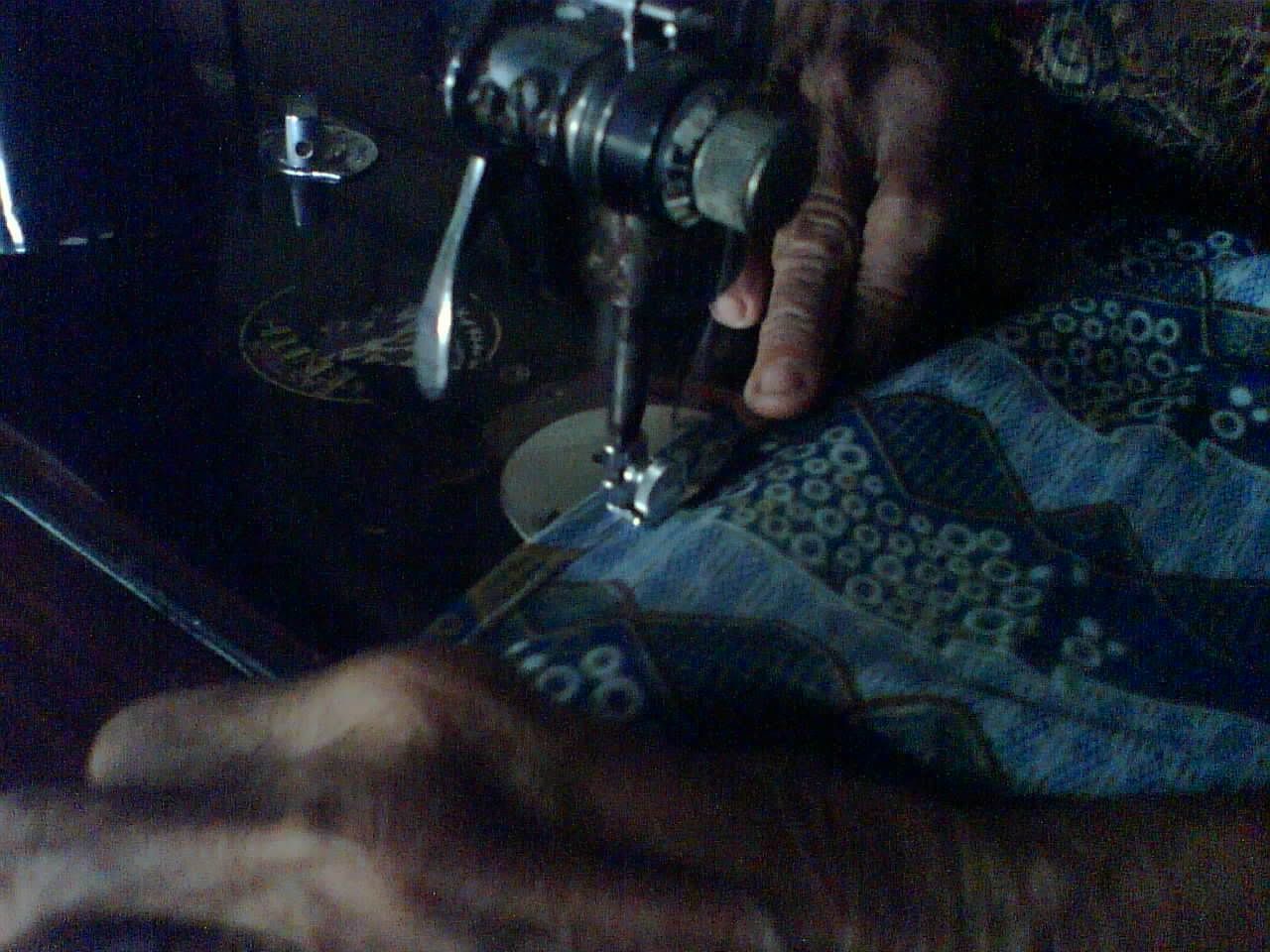 Easy does it lola. Don't sew your fingers together. You need your fingers functioning. Lolo is dead.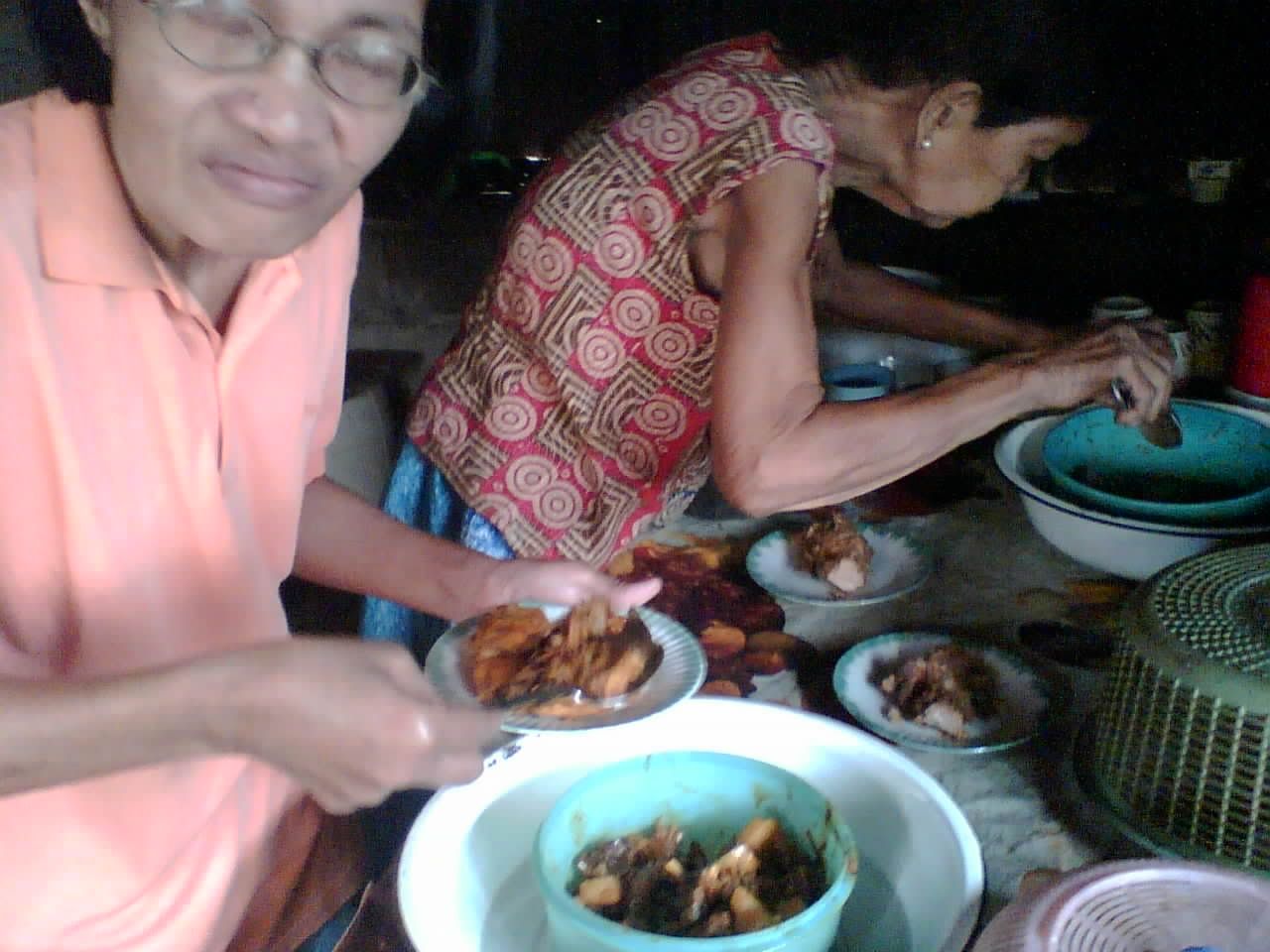 My lola, my tita, and the native firewood stove doing some old-style home-cooking.