Are you tired of your job? Here are some ideas you might want to try out if you want to shift careers. Keep your mind open though. In a world of highly-specialized professionals, there's no such thing as a quirky skill. The employment market is free for all.
Earlier I blogged about Alanis Morissette's song Crazy which talks about the necessity to be nuts to survive in this equally crazy world. If you think you're crazy enough, quit your job and try these odd careers:

Top Seven Quirky Jobs
1. In-grown Specialist


What they do: Cut in-grown toe nails. In-grown Specialists are manicurists or pedicurist with an extensive experience in dealing with in-grown toe nails. They are sort of like an equivalent of a PhD or a doctor of Medicine specializing in a specific area of study. In-grown toe nails are especially difficult to cut. Non-experts may end up injuring clients. You may work in established salons that offer pedicure and manicure or you can work at home or do home service.
What you need: If you have a foot fetish or just simply love the smell of feet, this is the career for you. In addition to your experience as a manicurist or pedicurist, you will need to attend seminars on in-grown nail science which the Institute of Nail Science (INS) offers regularly for a minimum fee. A seminar program takes 5 whole-day sessions, each session devoted to each toes of the feet. You will also get a free in-grown nail kikay kit and a foot-sized certification from INS.
What it pays: If you plan to work at home, you can charge each client PhP 150 for home service and PhP 100 if they call you in at home. You can expect tips as well from satisfied clients. But of course if you can brandish your INS certification to your clients' face, you can charge more.
2. Corpse Tagging Agent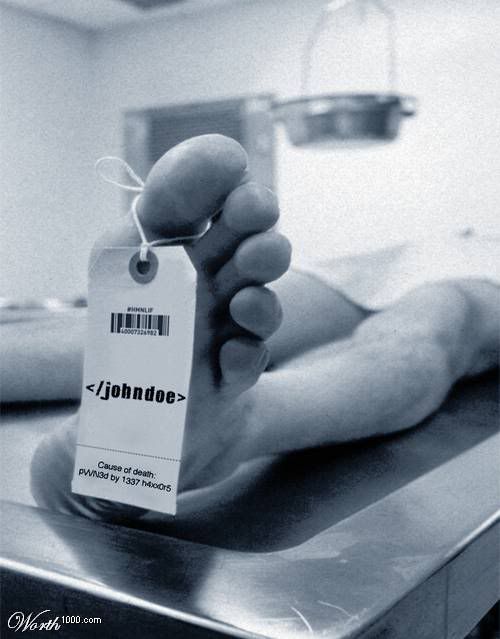 What they do: Tag the remains of people for identification. They also keep records of the corpse in morgues, and do hourly attendance checks just in case any of them runs off at night or gets snatched by some crazed necrophiliac.

What you need: It will be to your advantage if you have a degree in Library Science or Accounting. Knowledge of cataloging, bookkeeping, classification, and alphabetizing are requisites. You will also need to have a strong gut to stick that tag on the corpse's toe. You should be willing to work in 8-hour shifts and work graveyard, figuratively and literally.

What it pays: It doesn't pay much. But just imagine what you can do during 8-hour shifts in a room full of dead people. You can write a book. Or surf the internet. Or put up a small carinderia and serve dinuguan and puto. The possibilities are endless.
3. Professional Demographics Provider
What they do: Answer survey questions, attend focus group discussions, be case study subjects.

What you need: You need to be able to read and write and be very creative. A hint of schizophrenia will also take you a long way. The key to landing jobs in this career is your ability to imagine yourself in the shoes of different people. The more personas you can create, the more jobs you'll get.

What it pays: If you become a case study or FGD subject, you are guaranteed at least a snack of Zesto and Goldilocks mamon or ensaymada. Sessions like this last an hour to half a day depending on the topic. If you're resourceful enough and hardworking, you can get at least two FGD sessions a day which could tide you over two snacks and a lunch.
4. Mobile Shade Support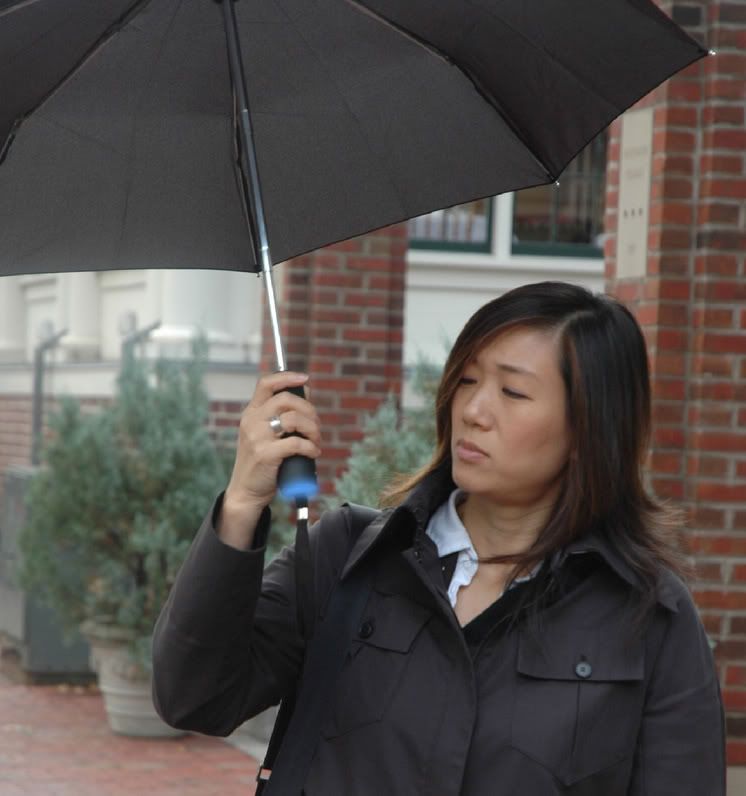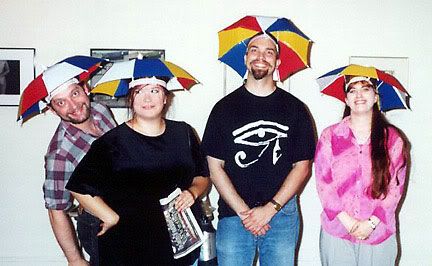 What they do: Provide instant shade to protect pedestrians from the rain or the heat of the sun. Mobile Shade Providers are hits in places that don't have waiting sheds or during unexpected rains when most pedestrians didn't bring their rain gears.

What you need: You need a huge umbrella or several umbrella hats. All you have to do is stand in areas with heavy foot traffic and under the sun or during rainy season. In case of the latter, you will also need a heavy-duty raincoat for yourself and rain boots. The idea is to keep your clients from getting wet, either by their own sweat because of the sun or by rain or flood. Be prepared to carry your clients on your back when there is flood.

What it pays: You can charge a minimum of five pesos and add an increment of three pesos per meter depending on where your client wants to go. You can charge an extra 5 pesos if your client asks you to get him a cab.
5. Textbook Model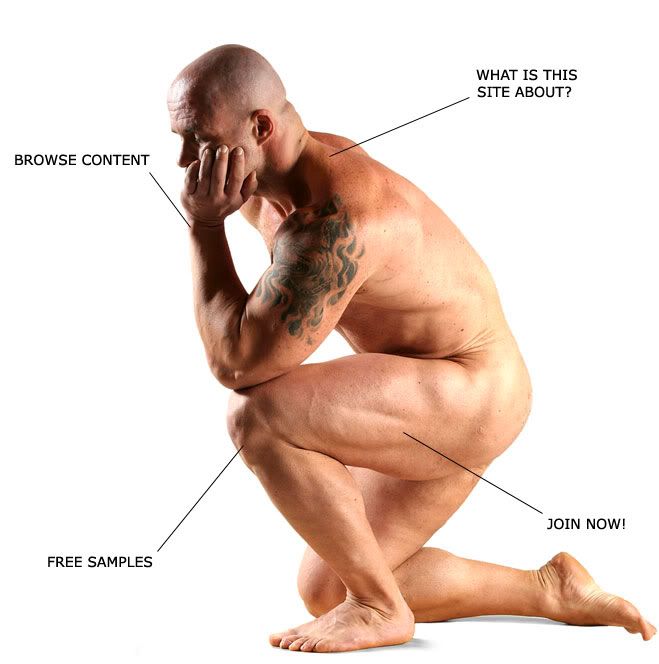 What they do: Pose for pictures to be included in textbooks. Be prepared to pose nude or have private parts of your body photographed for a Biology book. You might also be opened up for internal shots, i.e. photos of your heart, lungs, brain, etc. may be taken.

What you need: Unless you're posing for a textbook on diseases, you just need to have a healthy body. You will also need to know that your body, internal organs and all, might be the first naked body to be seen by millions of young students.

What it pays: Textbook models are not paid much, if paid at all. But the experience will be a good addition to your portfolio if you're an aspiring internal organ model.
Note: I work for a textbook publishing company. I can audition you if you are interested. hehehehehehe
6. Porn Reviewer
What they do: Watch porn and say what they think about them. Talk about doing what they love the most!

What you need: You need a DVD or VCD player, a TV, and your own room. You also need to purchase padlocks so you can seal your door from inside. The hazard of this job is that you can't tell your mom about it, much less have her catch you at it.

What it pays: It pays PhP 500 to PhP 1000 pesos per review. Not bad for a perfect mix of pleasure and work.
Note: This article's inspired by the

Five Unusual Work-From-Home Jobs by Candace Corner, CareerBuilder.com writer.