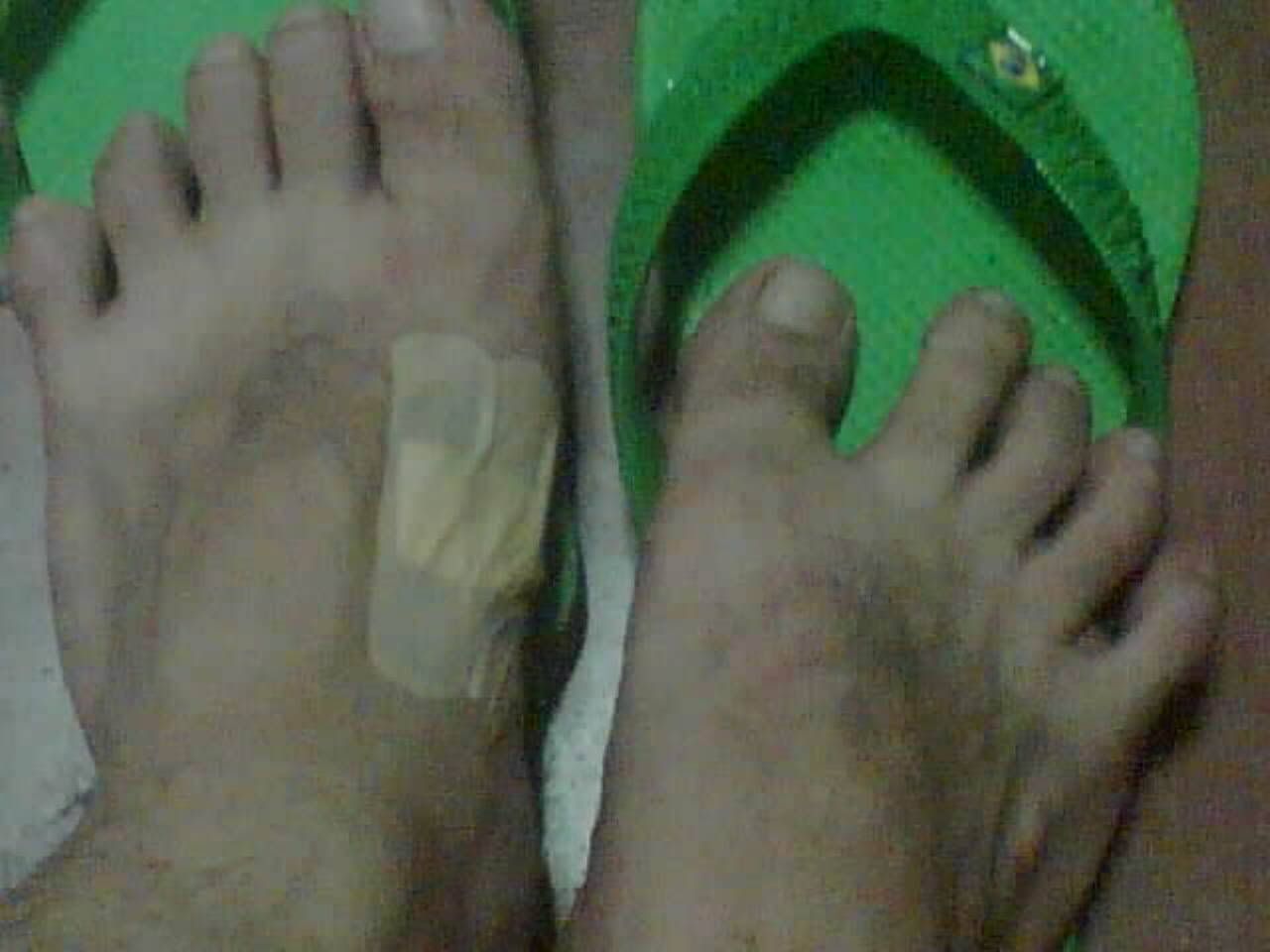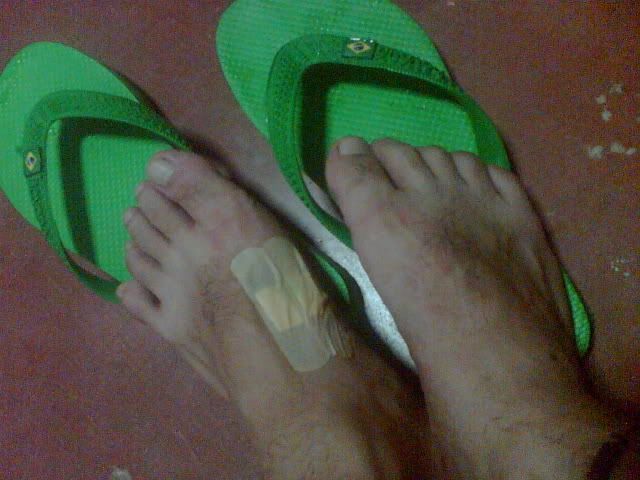 It looks bad with the medicated strip and all. But hey, it was a choice between that and walking barefoot. Screw coolness!
Ok. It's partly my fault. It's a bad idea to wear tsinelas (any new tsinelas that you have not broken in) when you're up for a long walk. I went to UP Los Banos yesterday wearing the tsinelas to spice up my wet-weather gear. I thought I looked cool wearing knee-length fitted short-jeans, fitted water-proof Superman shirt, and a water-proof aero-slim backpack. I even wore an anklet to accesorize my leg. But you know what else I got from wearing these flip-flops aside from the sore feet and eventually none of the cool effect that I wanted? I slipped on these on my way down the Boni MRT station. And I thought I had a tough luck with the sore feet! Good thing my butt was well-cushioned so I didn't break anything. I remember the fall was double thuds on two steps of the wet concrete stairs. Shit. Just thinking of it hurts. My working out by butt (literally) in the gym did pay off.
And yes I know my feet needs some lovin'. Here're some tips you can do to take care of your feet especially if you love wearing tsinelas.