I am at a point where love doesn't mean anything at all. It's just a word that I know but don't understand and most definitely not believe. Yes I am jaded. My failures in matters of the heart made me this way. Yeah it's pathetic. I don't care. Saging lang ang may puso ngayong mga panahong ito. But I tend to question the validity of my resolution when I meet people who have good love stories to tell. People do still find love after all.

I was blog hopping last night and found an interesting personal blog owned by a 28-year-old lawyer. Aside from the screaming stolen shots of Marc Nelson that really got me interested, there was this cute entry where he tells his readers an anecdote about him and his boyfriend whom he calls "hubby."

There is nothing astounding really about the story. It's just that it zapped me to an era long gone when I felt good about falling in love. Those were good, sweet times that I actually miss. Mr. 28-year-old lawyer proved to me that not all guys my age are losers when it comes to love. That thought comforts me. It makes me feel good that I am an exception and not a norm. The world still has hope then.

In my effort to bring back that lovin feeling, I stumbled on this curious Love Calculator. I decided to try it on my most recent flame.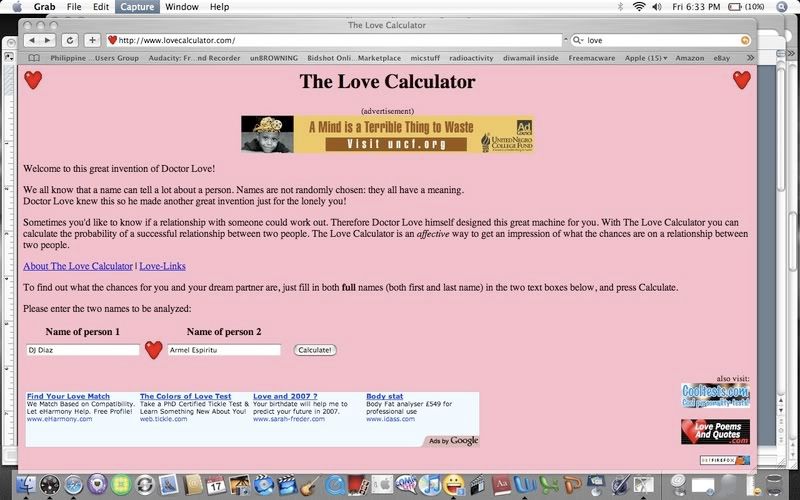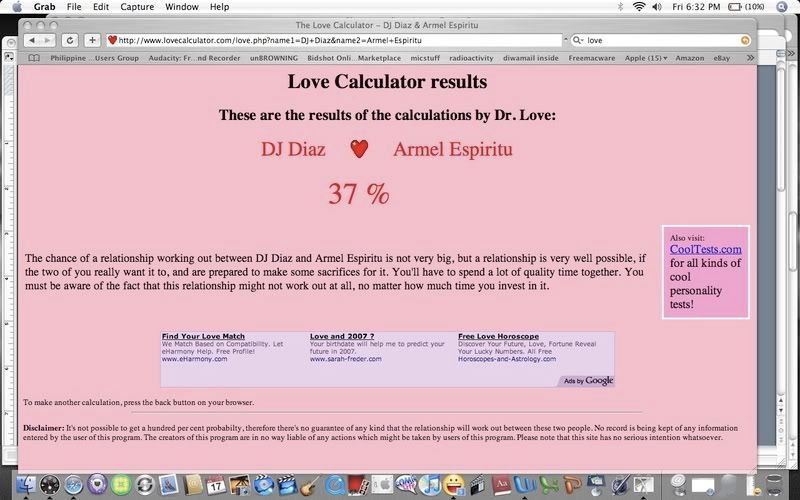 I'd say the calculator got the correct answer! I hope someday I find that number that'll complete my equation.