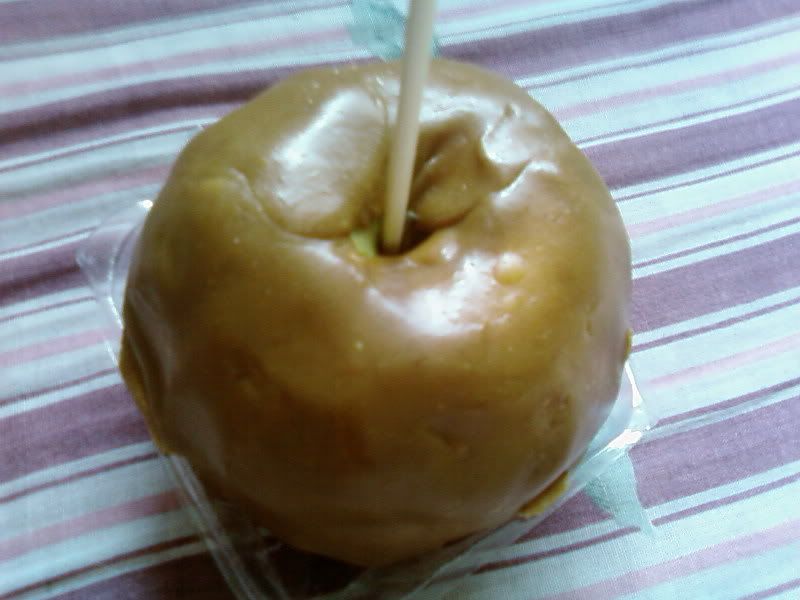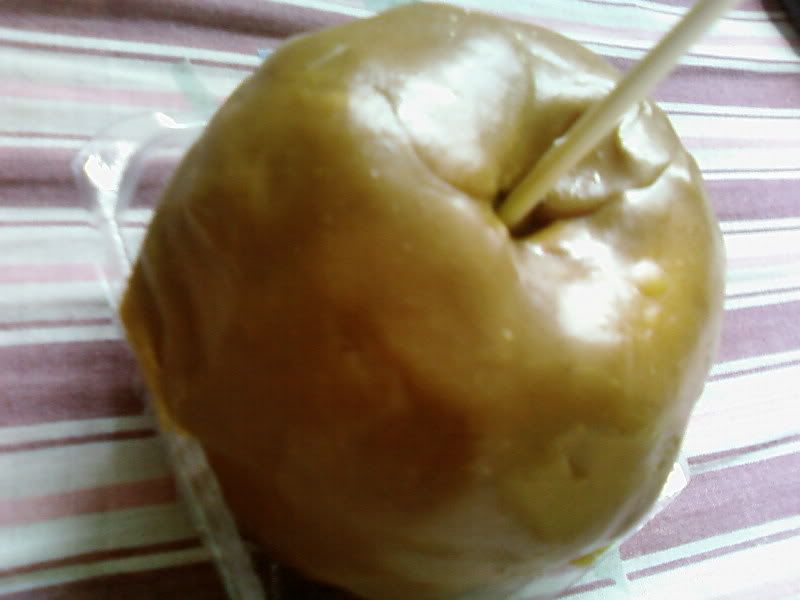 If you love apples and caramel, you'll love this. I did. I am first of all a big fan of anything caramel. So when I saw the SanFo Treats kiosk right in front of Toy Kingdom in Megamall last week, I swore I'd sample everything caramel (and chocolate) covered apple they have there. Yesterday I started with the double caramel dipped apple, which according to the sales lady, is their best seller. I wasn't disappointed. The sweet crunchy apple was covered with a thick layer of soft candy caramel. Delicious. A word of warning though if you're wearing dentures: the caramel is a little gummy so it sticks to the mouth. That could make eating this treat a little trickier for you. Other than that, it's pure heaven.

Aside from caramel and chocolate covered apples, SanFo Treats also has rice crispy cups; frozen bananas covered in chocolate, peanuts, sprinkles, and white choco swirls; chocolate covered marshmallows, and caramel smores poppers.
You can find SanFo Treats in Megamall, Glorietta (in front of tag Heuer), and The Fun Ranch (beside Tiendesitas).