I love coffee! I love it best piping hot. I love mint in my coffee. I also love it plain black. I love coffee with chocolate. I love Mister Donut's brewed coffee. I love Nescafe 3in1, SanMig Coffee Mild Sugar Free, Maxwell House Coffee Sugar Free, and Kafe de Oro Stick Sugar Free! I was for years a 3-in-1 coffee baby and I will forever be that. Ang mahal kaya ng designer coffee! But I guess it won't hurt to try them at least once. I just hope I don't get addicted. (That means a whole lot of luck on me because I tend to get addicted to anything easily.) So now I plan to get down to going around to searching for the best coffee in town.

I mentioned I love mint in my coffee so I decided to start my coffee trip galore with Figaro's Mint Mocha.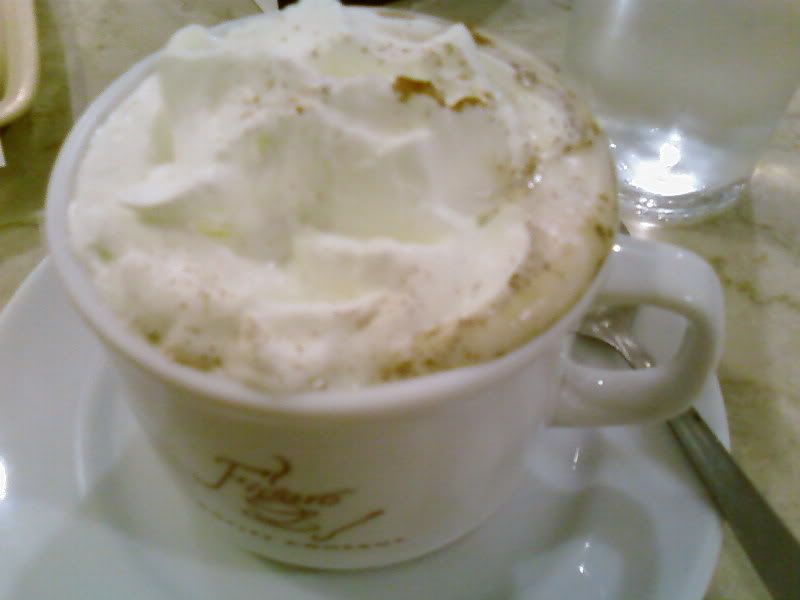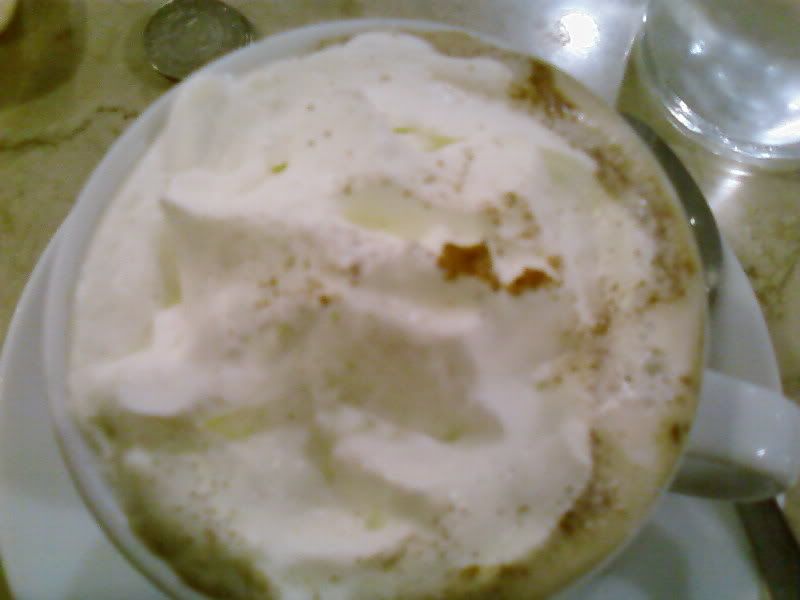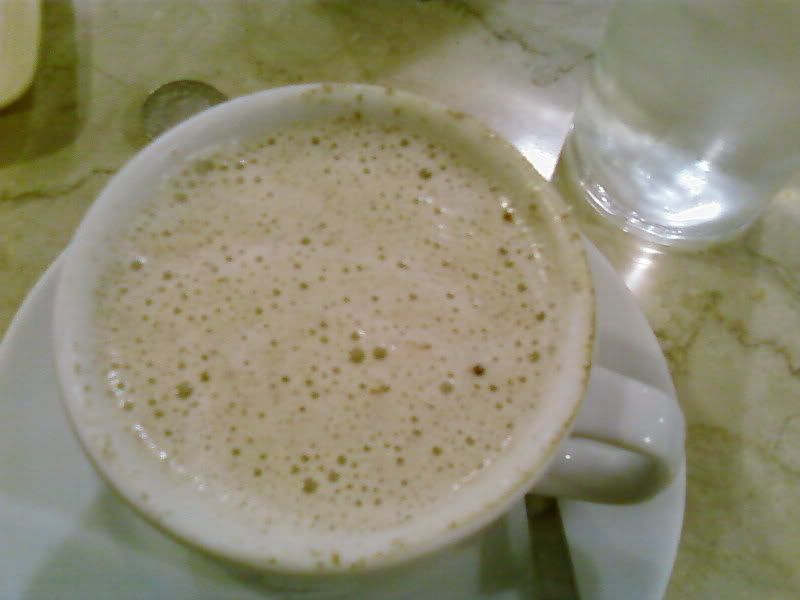 I planned to take pictures of the coffee first before I dig in but when the waiter served it, it looked so yummy I forgot about the picture and started eating the cold cream topping! I had to stop myself, and with some disappointment at that. I had a hunch that since the cream topping was chilled, the coffee would be lukewarm. I was right. I want my coffee hot. Nevertheless, the mint made my Saturday coffee trip worthwhile.

Sunday was Gonuts Donuts Hazelnut Flavored Coffee day. This one was hot. I loved it because of that except that it was too sweet. And I bet the servers didn't know that because they still gave me a sachet of sugar. It's a good thing I didn't use it because I reckon the flavor they stirred in was already sweet. And the coffee was heaven as usual because of the caramel mocha donut I ate with it. (Some habits are hard to break. At least it's not vanilla anymore.)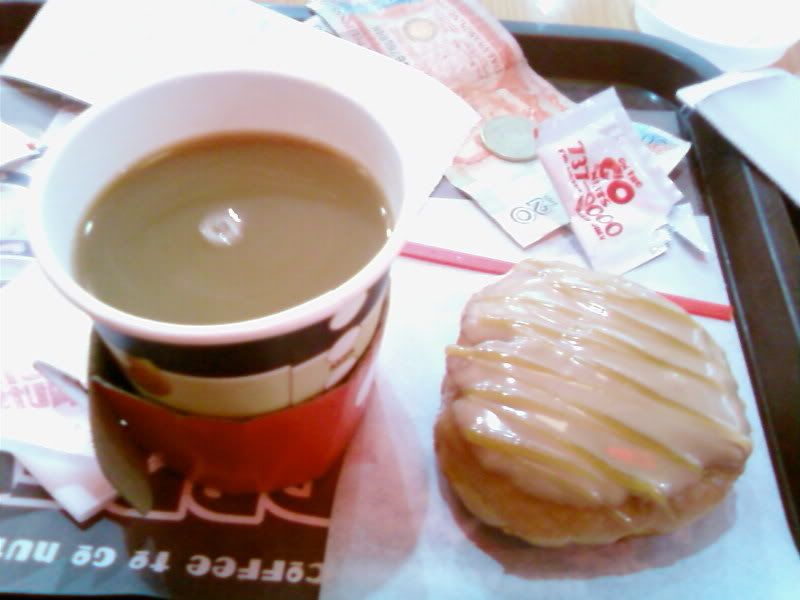 Now just last night I tried Le Coeur De France's Hot Orange Choco. Yeah it's not coffee. But hey it's still got caffeine! The presentation was lovely! It had cream topping, a chocolate stick, and a cookie on the side. And it was great with red cherry pie! But it was a big disappointment for me because I couldn't figure out the orange in the choco. And it wasn't hot!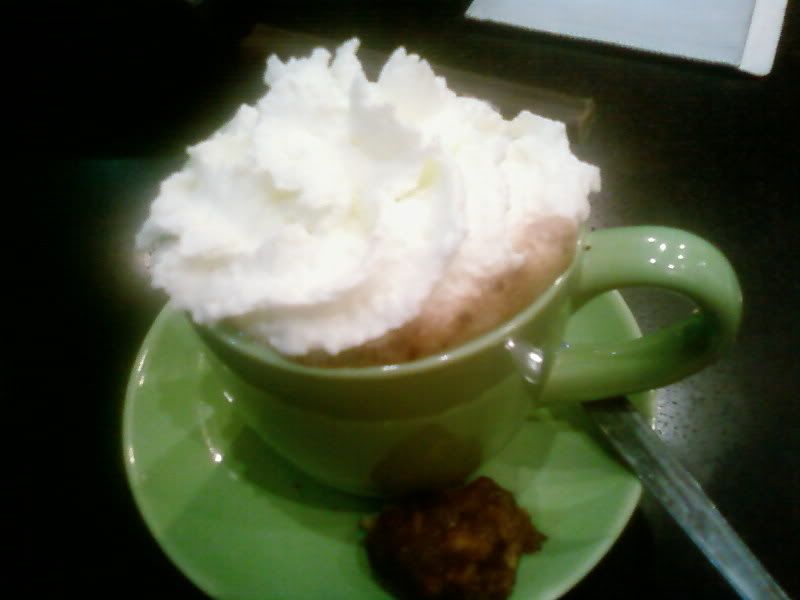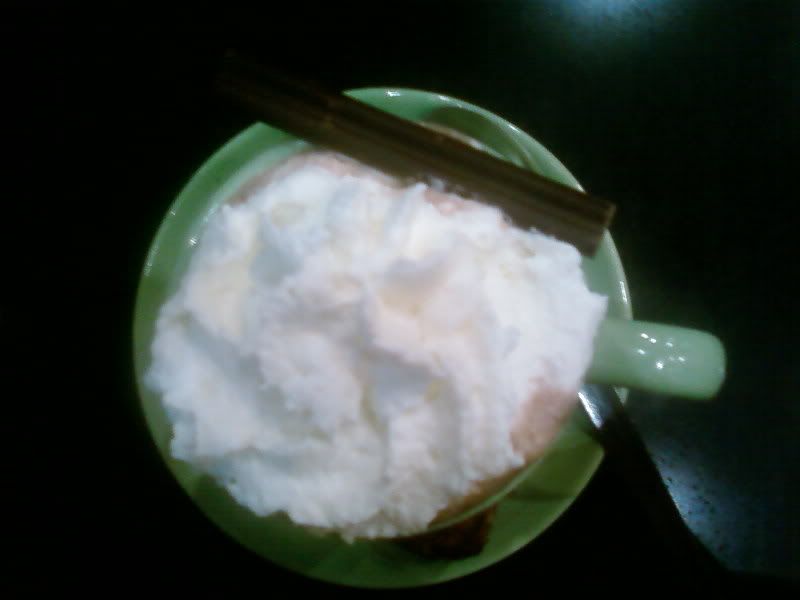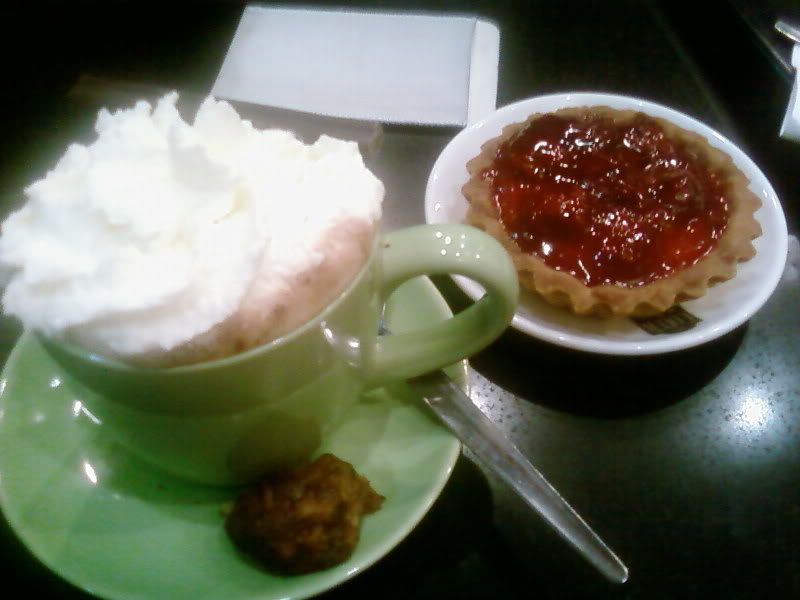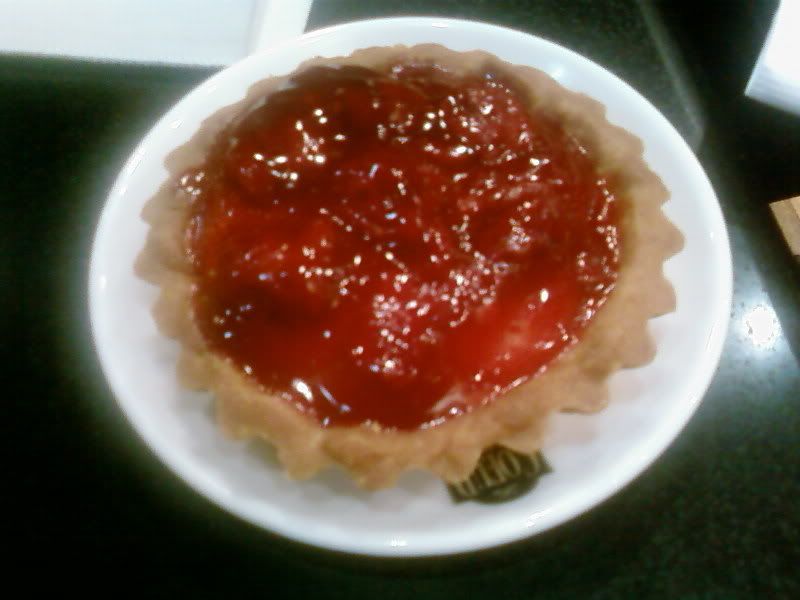 If you got some coffee place to recommend, I'd love that. Let me know.

It's funny how it's harder for me to sit down these days to write about my life when there are so many things going on worth writing about! Pucha! Where's my muse (or escort?) kase! )